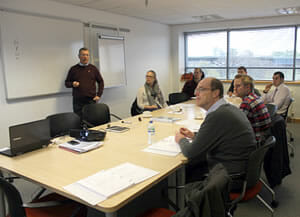 We are pleased to be working again with the IOM3 (Institute of Materials, Minerals and Mining), presenting three materials training courses:
Introduction to Oilfield Metallurgy Week starting 15 March 2021
Fracture, Fatigue and Failure Analysis Week starting 26 April 2021
Material Selection Week Starting 5 May 2021
These will be online and run over consecutive days. The total course time will be 6 hours and the cost will be 250 GBP (ex VAT), discounts will be given for students and multiple bookings. For further information please contact us.
The IOM3 are an internationally renowned professional organisation representing materials engineers from around the world.
This is the second time we have run our Oilfield Metallurgy for the IOM3 and its our most popular course. It covers oilfield corrosion and material selection for sour service and it covers the use of low alloy and stainless steels as well as nickel alloys.
The Fracture, Fatigue and Failure analysis course is designed to give people an understanding of fracture and fatigue and how these may be investigated. Over the past 30 years we have been involved in numerous failure investigations ranging from multi million pounds field failures to the identification of iron deposits from an Iron age fort.
Material selection is a big part of our work and we have been responsible for the correct selection of materials for a range of applications. Selecting the correct material is not only important from a property point of view it can also save both money and time. This course covers the principles of material selection and is designed to help you select the correct materials for a range of applications and processes.
Dr Clayton Thomas